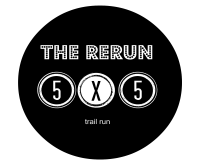 1/29/22 - The Rerun 5x5 Trail Run @ Magnolia Hill
Located in the piney woods in Navasota, Magnolia Hill Ranch is a private ranch with the trail system only available to experience by those who participate in the event. You don't want to miss this opportunity to see this fantastic property with an incredible lake with sparkling blue water and trails winding through the pines. This is a fast course and one you won't want to miss!
Run a 5k every hour for 5 hours straight. You have 59:59 to finish each 5k and be ready to start the next race. If you miss a cut off you are out.
WHERE:
Magnolia Hill Ranch, 18135 FM 362. Navasota, TX 77868
LODGING:
Hotels are available in Navasota TX. Magnolia Hill allows primitive camping for a $10 fee.