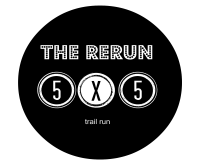 1/29/22 - The Rerun 5x5 Trail Run
Located in the piney woods in Navasota, Magnolia Hill Ranch is a private ranch with the trail system only available to experience by those who participate in the event. You don't want to miss this opportunity to see this fantastic property with an incredible lake with sparkling blue water and trails winding through the pines. This is a fast course and one you won't want to miss!
Run a 5k every hour for 5 hours straight. You have 59:59 to finish each 5k and be ready to start the next race. If you miss a cut off you are out.
WHERE:
Magnolia Hill Ranch, 18135 FM 362. Navasota, TX 77868
ENTRY:
5X5K Trail Run:
$75 through 11/29
$85 through 1/27
$95 onsite
5X5K - 2 Person Relay
$100 through 11/29
$110 through 1/27
$120 onsite
5X5K - 3 Person Relay
$125 through 11/29
$135 through 1/27
$145 onsite
Entry fee includes:
$10 race day land access fee
A well marked course with an aid station at the start/finish and one on the course. Aid stations will include water, Gatorade and snacks.
Chipped time event.
Race shirt guaranteed in requested size for participants registered by 1/19. For registrations after the deadline, limited supplies will be available while supplies last.
Custom finisher prize
Race capped at 200 participants.
Event will be held rain or shine, no refunds.
SCHEDULE:
Friday, 1/28
Course open all day for running
Saturday, 1/29
6:30-7:50 am - On site registration and packet pick up
7:50 am - Pre-race briefing
8:00 am - Race start time
1:00 pm - Awards
Participants must be present to receive awards or prizes. Awards will not be mailed.
AWARDS:
1st-3rd overall men/women
Fastest lap men/women
Fastest lap relay
LODGING:
Hotels are available in Navasota TX. Magnolia Hill allows primitive camping for a $10 fee.