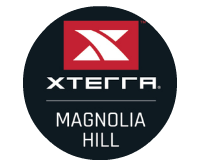 7/14 - XTERRA Magnolia Hill Trail Run - 21K, 11K & 6K
Located in the piney woods in Navasota, Magnolia Hill Ranch is a private ranch with the trail system only available to experience by those who participate in the event. You don't want to miss this opportunity to see this fantastic property with an incredible lake with sparkling blue water and trails winding through the pines. This is a fast course and one you won't want to miss!
WHERE:
Magnolia Hill Ranch, 18135 FM 362. Navasota, TX 77868
ENTRY:
6K Trail Run:
$45 until 6/14
$50 until close of registration on 7/10 at 11:00 pm
$60 onsite registration
11.5K Trail Run:
$50 until 6/14
$55 until close of registration on 7/10 at 11:00 pm
$65 onsite registration
21K Trail Run:
$60 until 6/14 at 11:00 pm
$65 until close of registration on 7/10 at 11:00 pm
$75 onsite registration
***$10 race day land access fee included with entry***
All participants will receive an event t-shirt*, sponsor swag, and aid stations stocked with water, Gatorade and snacks. Food and drinks will be available to racers post-race with the beer provided by NXNW Austin. *Entries received by 7/3 are guaranteed an event shirt in the requested size. If you register after the deadline, limited supplies will be available, while supplies last. Please register early if an event shirt is important to you.
Race capped at 400 participants.
Event will be held rain or shine, no refunds.
SCHEDULE:
Friday, 7/12
Course open all day for running
Saturday, 7/13
7:00 am - 1:00 pm course closed for XTERRA Triathlon/Duathlon
Course open for running at 1:00 pm
1:00-2:30 pm - On site registration and packet pick up
Sunday, 7/14
6:00-7:45 am - On site registration and packet pick up
7:25 am - 21K pre-race briefing
7:30 am - 21K race start time
7:40 am - 11.5K pre-race briefing
7:45 am- 11.5K race start time
7:55 am - 6K pre-race briefing
8:00 am - 6K race start time
9:00 am - 6K awards
9:45 am - 11.5K awards
11:15 am - 21K awards
Raffle will be held following 21K awards. Participants must be present to receive award or raffle. Awards and raffle prizes will not be mailed.
COURSE DESCRIPTION:
XTERRA Magnolia Hill is our most beginner friendly course in the series. Wind your way through the pines with a mix of single track trails, an occasional jeep road with only slight changes in elevation then finish with a run around the lake.
AWARDS:
1st place overall male and female (6/11K)
1st - 3rd place overall male and female (21K only)
1st-3rd male and female <9, 10-14, 15-19, 20-24, 25-29, 30-34, 35-39, 40-44, 45-49, 50-54, 55-59, 60-64, 65-69, 70-74, 75-79, 80+
CONTACT:
Joel Grimmett at joel@racerevolutions.com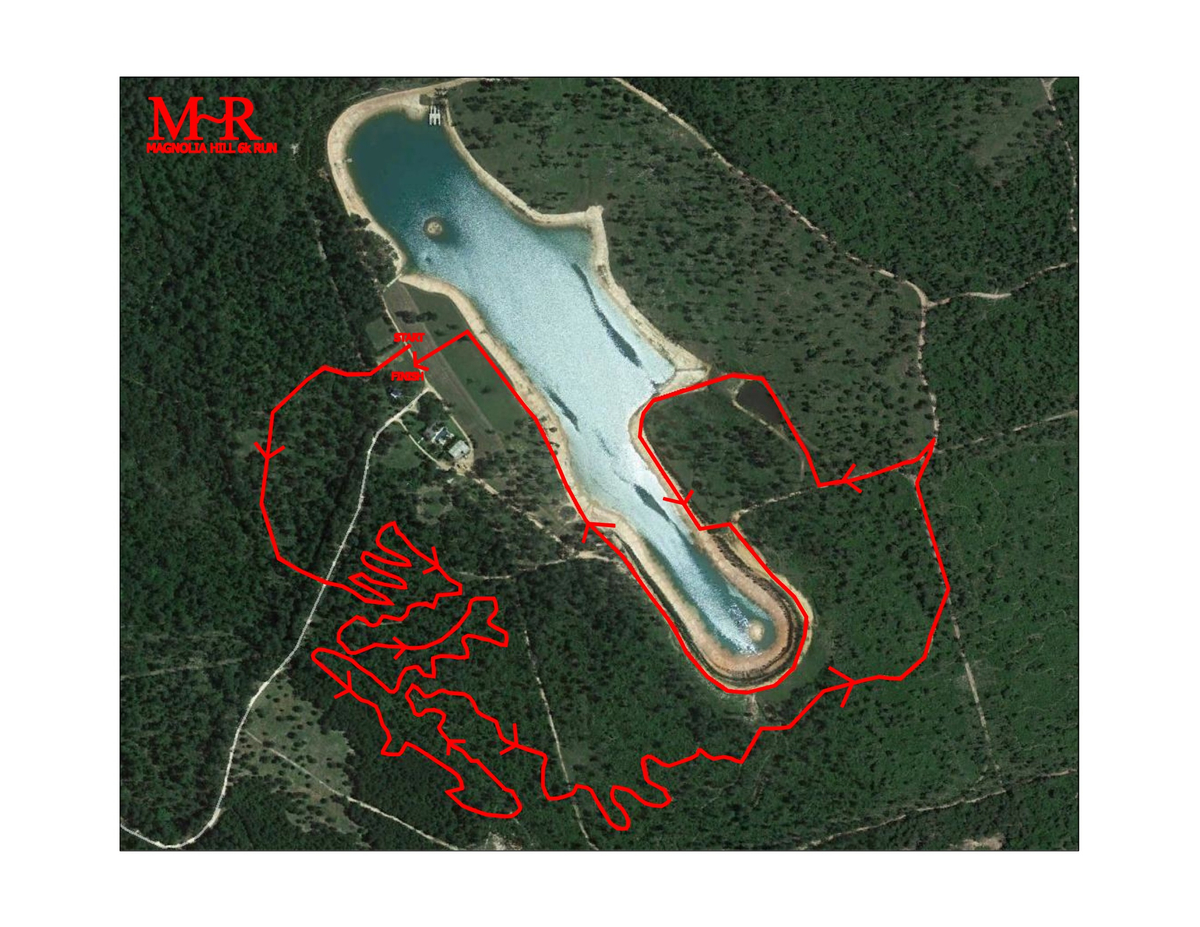 6K Trail Run map